Shopping Cart
Your Cart is Empty
Thank you for your business!
You should be receiving an order confirmation from Paypal shortly.
Exit Shopping Cart
Did you know that whenever you buy anything online – from your weekly shop to your annual holiday – you could be raising free donations for Oakmeadians RFC with easyfundraising?
There are over 4,000 shops and sites on board ready to make a donation – including eBay, Argos, John Lewis, ASOS, Booking.com and M&S – and it won't cost you a penny extra to help us raise funds.
1. Go to easyfundraising with this link or click on the image above and join for free.
2. Every time you shop online, go to easyfundraising first to find the site you want and start shopping.
3. After you've checked out, the retailer will make a donation to Oakmeadians RFC at no extra cost to you whatsoever!
There are no catches or hidden charges and Oakmeadians RFC will be really grateful for your donations.
Thank you for your support.
​Welcome to Oakmeadians RFC.
Oakmeadians RFC is a traditional rugby club
based at Meyrick Park, in "the heart of Bournemouth".
Winners of the NatWest RugbyForce
'Pride of the South West' two years in a row.
Holders of the Dorset & Wilts Core Values Certification
An RFU Accredited Rugby Club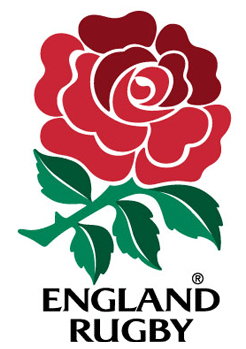 Oakmeadians RFC


FIRST CALLING NOTICE

NOTICE IS HEREBY GIVEN that the 59th Annual General Meeting of

Oakmeadians RFC Ltd will be held at the

The Clubhouse, Meyrick Park, on

Wednesday, 15th June 2022 at 7:30 p.m.

PROPOSED AGENDA

1. To note attendance and any apologies

2. To consider and approve (with or without amendments) the minutes of the previous AGM

3. To receive and approve a report from the Honorary Secretary on behalf of the Committee on the affairs of the Club since the previous Annual General Meeting.

4. To receive the Hon Treasurer's Report and approve a financial statement for the preceding financial year.

5. To elect the Officers for the coming year, President, Chairman, Treasurer and Honorary Secretary.

6. To confirm the appointment of the Immediate Past President or his nominee.

7. To elect members of the club committee as per tradition.

i. Vice Chairman

ii. Club Captain

iii. Membership Secretary

iv. Fixture Secretary

v. Social Secretary

vi. Publicity Officer

vii. Minute Secretary

viii. Co-opted members (2 positions)

8. To confirm the election of the representative of the Mini & Youth section.

9. To confirm the appointment of the representative of the Ladies section to the Club Committee.

10. To confirm the appointment of the representative of the Touch section to the Club Committee.

11. To consider any other motion or business that has been submitted in writing to the Honorary Secretary by Wednesday 1st June 2022, duly proposed by one Member and seconded by another Member.

12. To hear any other relevant matter for the consideration of the Committee during the ensuing year (details of which must have been submitted in writing to the Honorary Secretary by no later than Wednesday 8th June 2022, (one week, before the time for which the AGM has been convened) but on which no voting shall be allowed.

Attached is a nomination form for the Club Committee positions.

Any correspondence for the meeting should be sent to Nicola Wallace-Walton, Honorary Secretary at [email protected]

If you should wish to stand for any of the Club Committee positions then please contact the Honorary Secretary for a copy of the Club Nomination form and return it to the Honorary Secretary by 1st June 2022.

If you wish to discuss any position then please email [email protected] she will be happy to discuss it with you.

Dated: Wednesday 4th May 2022
Tuesday Senior Men & Women 6.45pm

Wednesday Under 13s 6.30pm
Under 14s 6.30pm
Under 15s 6.30pm
Under 16s 6.30pm
Under 11s U13s U18s Girls 7.00pm
Thursday Colts 6.30pm
Touch Rugby 7.00pm
from 5th September 2021
Sunday Little Bears 10.00am
Under 6s - Under 12s 9.30am
Under 13s - Under16s 11.15am
Girls Under 11s U15s U13s & U18s 11.00pm
Support Oaks by buying your tickets to the BH Coastal Lottery.
50% of all tickets bought, in support of Oaks, go to the club.
Click HERE to buy your tickets
/